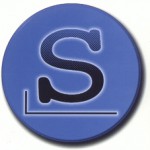 A dire il vero la notizia mi è giunta per e-mail alla mezzanotte del 7 e l'oggetto mi ha strappato un sorriso e mi ha provocato un tuffo nei ricordi!
Questo è l'inizio della missiva:
Yes, it is that time again! After well over a year of planning, 
development, and testing, the Slackware Linux Project is proud to 
announce the latest stable release of the longest running distribution 
of the Linux operating system, Slackware version 14.1!
...
firmato 'Patrick J. Volkerding'.
Per chi legge e non conosce Slackware basti sapere che è la distribuzione Linux più longeva (16 luglio 1993 la prima release) e molti la definiscono come una distro adatta ai 'puristi di Linux'. Infatti, essendo quanto più unix-like possibile, trova fondamento la famosa frase:
"When you know Red Hat, all you know is Red Hat… When you know Slackware, you know Linux… ."
Maggiori informazioni sul rilascio, l'installazione e la configurazione le trovate slackware.com.
Bene non vi è molto altro da dire se non ben arrivata e grazie a Patrick J. Volkerding e tutta la Slackware Crew!